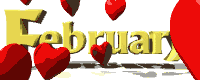 Art Activity: Your Football Team!!!
You are the proud owner of a football team. You will need to:
Make up a name for your football team.
Name a city they are from.
Choose your teams colors.
Choose a mascot for your team.
Design a pennant for your team.
Design a helmet for your team.
Football hemet pattern
*Art
Dental Floss Painting

Thin tempera paint. Spoon small amounts of paint onto construction paper. Children move the dental floss through the paint to make a design.
*Centers
Art Easel

Paint with toothbrushes. Paint on tooth-shaped easel paper.

Water Table

Add peppermint extract to the water in your water table.
*Science
Making Toothpaste

For each child in a plastic baggie, place 4 teaspoons of baking soda, 1 teaspoon salt, and 1 teaspoon water. Add a drop of food flavoring extract such as peppermint, mint, or orange. The children can mix their own toothpaste.
*Other Sites
Sparkles the Tooth Brush Turtle brushing chart (color)
Brushing and flossing chart (b/w)

Colgate
Lesson for grades K-3. Kids section with games, stories,
video, printable activities.

Shape-book Tooth
with lines withoutlines
Shine up the Lincoln Penny

Set out containers of with each of the following: water, soapy water, vinegar, and lemon juice.

In each container place some pennies to see which substance will shine the pennies up best.

Abraham Lincoln 16th U.S. president, Hardin County, Kentucky
Printable fact sheet on President Abraham Lincoln provides you with photos and personal information.

Lincoln Log Cabin
A simple-to-make Lincoln Log Cabin using craft sticks.

Lincoln Home Photo Tour
Tour Abraham Lincoln's home.

Lincoln's Hat Shape-book
without lines with lines
On this day a person may change his/her name to whatever he/she wishes and have the right to expect family and friends to address the person by their new name.

Have children decide on his/her new name. Children can decorate name tags with their new name on the tags.
President's Day Wordfind(6 words)

Happy Birthday Presidents Washington and Lincoln color page

Match the Coin to President
Worksheet to print for younger students.

US Presidents Word Search
Presidents Word Hunt
How many words can be made from the letters in the word "President."

The Presidental Seal
The Presidental Seal is comprised of many symbols find out what they are. Print & color the Presidental Seal and design your own Presidental Seal.

Visit the United States Mint to learn fun facts about the President's on our coins.
The Presidents on Our Coins
Lincoln's Best Side?
Rules of Civility
Washington's schooling, done mostly at home, included mathematics, geography, surveying, and the "Rules of Civility." George copied these rules of behavior to practice his handwriting, and to learn how he was expected to behave.

Mt. Vernon
George Washington's home.

Follow Us


---

| | | | |
| --- | --- | --- | --- |
| | | | |