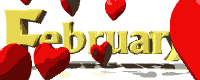 Art Activity: Your Football Team!!!
You are the proud owner of a football team. You will need to:
Make up a name for your football team.
Name a city they are from.
Choose your teams colors.
Choose a mascot for your team.
Design a pennant for your team.
Design a helmet for your team.
Football hemet pattern
*Art
Dental Floss Painting

Thin tempera paint. Spoon small amounts of paint onto construction paper. Children move the dental floss through the paint to make a design.
*Centers
Art Easel

Paint with toothbrushes. Paint on tooth-shaped easel paper.

Water Table

Add peppermint extract to the water in your water table.
*Science
Making Toothpaste

For each child in a plastic baggie, place 4 teaspoons of baking soda, 1 teaspoon salt, and 1 teaspoon water. Add a drop of food flavoring extract such as peppermint, mint, or orange. The children can mix their own toothpaste.
*Other Sites
Sparkles the Tooth Brush Turtle brushing chart (color)
Brushing and flossing chart (b/w)

Colgate
Lesson for grades K-3. Kids section with games, stories,
video, printable activities.

Shape-book Tooth
with lines withoutlines
On this day a person may change his/her name to whatever he/she wishes and have the right to expect family and friends to address the person by their new name.

Have children decide on his/her new name. Children can decorate name tags with their new name on the tags.
Follow Us

---
| | | | |
| --- | --- | --- | --- |
| | | | |