Sponsorship Opportunities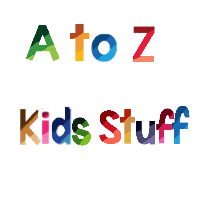 The A to Z Kids Stuff Site provides resources for educators and others to use in a classroom, child care center, or at home. There are lesson plan themes, monthly calendars, educational activities, and free downloads appropriate for use with young learners.
Key Demographic Data:
The largest age group is 25-34 comprising 29% of the A to Z Kids Stuff audience. The next biggest segment of A to Z Kids Stuff visitors are between the ages of 18 and 24.
94.6% of our visitors are female and 5.4% are male.
51.4% are pre-school teachers, 21.7% are child care workers, 16.4% are school age teachers, 18.2% are parents, while 6.1% homeschool.
Page Sponsorship
Sponsor the main index page $75 per month.
Top Right: Box 300 x 250
Sponsor all Pre-school Pages $350 per month.
Sponsor all School-Age Pages $350 per month.
Specifications:
Right Top: Max button size 120 x 60 and text of 18 words .
or Right Top: Box 300 x 250
Terms
All ads are subject to approval. We do reserve the right to turn down any ad that is in poor taste, or not suitable for our readers. Prices are subject to change. And we will Only run your ad when payment has been received. We accept payment through PayPal or by check.
Contact Info: hanks again for your interest. If you would like to place an ad, or just want more information, please contact Deborah Young.