Ile de France - School-age
Ile de France
Things to Know
Capital: Paris
Paris is called the City of Light
Ile de France is a region and former province in North central France that includes the capital Paris.
France Regions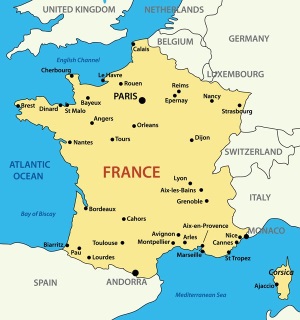 France has twenty-seven regions. In northern France at the heart of the Ile-de-France region is Paris. Paris is situated on the river Seine.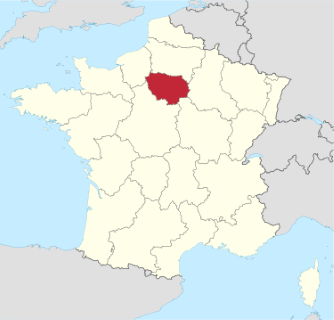 Paris Region
Ile-de-France, also known as the région parisienne, "Paris region", is the most populated French region with 2.34 million people in Paris and 11.8 million people in the Ile-de-France region.
Paris, the capital and largest city of France, is a place of majestic monuments, great art, historic churches and quaint cafes.
The city of
Paris
is built on an arc of the River Seine, and is divided into two parts: the Right Bank to the north and the smaller Left Bank in the south.
Seine
(river), river of northern France, risies on the Plateau of Langres, near Dijon, and flows northwest past Troyes, Fontainebleau, Paris, and Rouen, into the English Channel.
Provins, located approximately 70 miles from Paris, is one of the best preserved medieval cities in France.
The Place of Fontainebleau, approximately 37 miles south of Paris, was once one of the privileged residences of the sovereigns who ruled France.
The Tour de France bike race is held in July and they ride 2299 miles.
Paris Landmarks
The most famous landmark in France is the Eiffel Tower. Official Site of the Eiffel Tower
The Arc de Triomphe was built between 1806 and 1808 by Napoleon I.
The cathedral of Notre Dame is over eight hundred years old.
Book
Everybody Bonjours!

by Leslie Kimmelman
Knopf Books for Young Readers
ISBN: 0375844430
Tour Paris where everybody Bonjours! With lilting words shop, eat a pretty petit four, sightsee, and explore. View lively images of Paris. Look for the mousy companion on each two page spread. A fun charming tour of Paris in rhyming text.
Fun Facts
Theft of the Mona Lisa learn about the theft of this famous painting and how it was finally returned to its home at the Louvre museum.
Follow Us
Click here to include your favorite France activity in this theme!