Toddler, Preschool, and School-Age Activities and Ideas
Topics
For January
Desktop Wallpaper With Calendar
January Desktop Wallpaper with Calendar
Please excuse our dust as we update our website.
A to Z Kids Stuff January Contest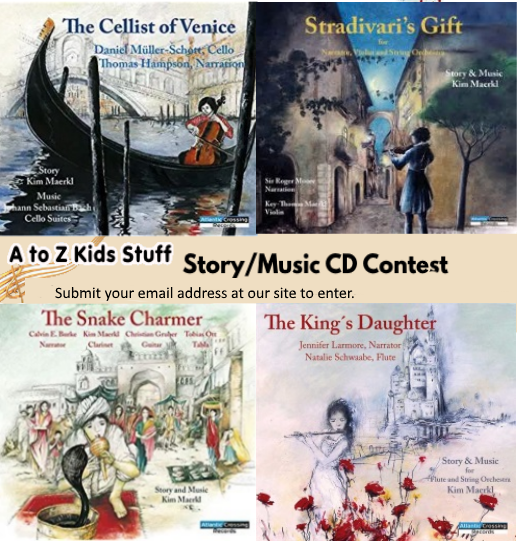 Enter the A to Z Kids Stuff Story/Music CDs Contest for a chance to win enchanting stories with beautiful music. CDs Contest ends January 31, 2017.
Reviews
Children's books, music, and dvd reviews
Disney-Hyperion
ISBN-13: 978-1484734070
I Love My Grandma
by Giles Andreae
Written in verse with colorful oversized illustrations that capture the love beteween a grandmother and her grandchild. It shows the interaction and ways grandmothers spend time with their grandchildren. A warm loving story that makes this perfect for young children.