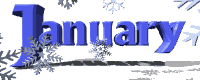 *Full Wolf Moon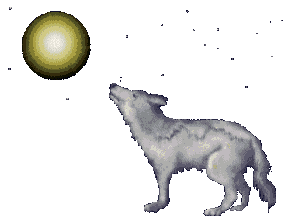 Make a Calendar
Have children make their own calendar. Print the pages for students to color and decorate. Then fill in the numbers for each month.

Auld Lang Syne
Help children learn the famous New Year's song, "Auld Lang Syne," with the music and lyrics from this site.

New Year Baby color page
*Oshogatsu (Japanese New Year)
The Japanese New Year, Oshogatsu is celebrated January 1-7. Adults stay up for the watch night gong, which is sounded 108 times to rid them; of the 108 human weaknesses described in Buddhist teachings. Houses are scrubbed and families gather for a feast. Pine branches and bamboo decorate the home in the hope they will bring the inhabitants a long life. "Strong ties" are symbolized by the hanging of a twisted rope decorated with oranges, which symbolized "roundness and smoothness" in the coming year.

Read more about the Japanese New Year.

Nengajo-New Year Cards
Make New Year's Greeting Cards for family and friends.
During the New Year's holidays, people receive greeting cards, known as nengajo, from relatives, friends, and acquaintances. Although there are a few set phrases to be used for nengajo, designs and layout can be made anyway one pleases.

Origami Crane (School-Age)
Houses are decorated with origami cranes to bring peace and happiness to the New Year.
Make origami cranes for room decoration.

New Year Games

Play Fuku Warai
(a bit like pin-the-tail-on-the-donkey)
The object of the game is to place paper cutouts in the shape of the eyes, nose, and mouth on the face while blindfolded.

The children spread out a piece of paper with the outline of a face on it. Then one child is blindfolded with a cloth. The blindfolded child tries to place cutouts of the eyes, eyebrows, mouth, and nose on the face, while the other children shout instructions--for example, "Higher!" "To the left!" "There!" After the child places the pieces, the blindfold is removed so the child can view his or her handiwork. The face comes out looking ridiculous, and the children can't keep from laughing.

For younger children use flannel facial features on a flannel face.

Play Battledore
(like badminton but uses no net)
Have at least two of the small wooden paddles (with a ball on elastic band which is easily removed) and a shuttlecock. Allow children to practice hitting the shuttlecock back and forth.
*George Washington Carver's Birthday
George Washington Carver Coloring and Activity Book
Have A Secret Pal Week
Group Activity: Have Children draw names so that each has a Secret Pal in the class. Secret Pals send anonymous notes, cards, treats and surprises for their special friends. See if classmates can identify their pals. (Can do all week--On Friday see who can guess who their secret pal is )
Rules:
I promise to make this a fun time for myself and my pal!
I promise to ask questions of the pal I am sending to AND answer those of the pal sending to me!
Stephen Foster's musical work is made up of 285 songs! Many of his songs are still popular today, and some of them have passed into the oral tradition of folk song


Some of S. Foster's songs: Oh! Susanna!, Swanee River, Camptown Races, My Old Kentucky Home, Old Folks at Home, and Beautiful Dreamer.

Teach the children some of Stephen Foster's songs. Children are amazed when told he wrote 285 songs in his lifetime.
*Other Sites
If you wish to learn more about Stephen Foster:

American Experience PBS-Stephen Foster

Center for American Music Stephen Foster Page.
*A.A. Milne's Birthday
1882-1956 Winnie the Pooh author.

Winnie-the-Pooh Character Guides
Poohsonality Test, icons, teacher section and more
John Hancock (information)
John Hancock's signature on the Declaration of Independence
Words invented by L. Carroll: snark, jabberwok, jubjub bird, wabe, baragroves, momrath, bandersnatch, and slithy toves.

Write on the chalkboard the list of words L. Carroll invented. Ask children to paint a creature to go with each word and then make an Exhibition of Lewis Carroll Word Creatures. Great bulletin board!
Other sites
Wolfgang Amadeus Mozart
Starfall's short presentaion on Mozart.

Twinkle, Twinkle Little Star's music was composed by Mozart.
Twinkle, twinkle, little star song
Twinkle, twinkle, little star color page

Classics for Kids
Lesson Plans Mozart.
National Standards for music and Ohio Standards for music.
Sounds Like Science-Kazoos from the U of M site. Will need toothed combs and wax paper.

_____________________________________________________________






Follow Us


---

| | | | |
| --- | --- | --- | --- |
| | | | |