New Hampshire - School-Age
New Hampshire
9th State (June 21, 1788), New England U.S.
State Abbreviation: NH
Capital: Concord
Origin of name: From the English county of Hampshire.
Motto: Live Free or Die
Nickname: The Granite State
New Hampshire State Symbols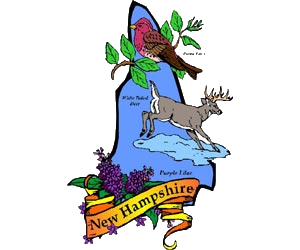 Things to Know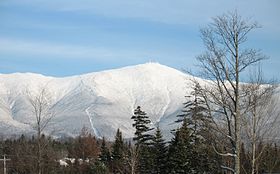 Mt. Washington
Concord Coach
The Concord coach was an American stagecoach manufactured in Concord, NH by the Abbot-Downing company. The first Concord Coach was built in 1827. The Concord Coach famous for its use in the American West.
Read the history of the Concord Coaches.


Concord stagecoach in the American West, ca. 1869.
Famous New Hampshirites
Robert Frost (1874-1963), Pulitzer Prize winning American poet
Alan Shepard Jr. (1923-1998), Astronaut
First American to travel in space, 1961. He was also the 5th astronaut to land on the moon.
Bode Miller (1977-)
Bode is known for his independent spirit and unorthodox skiing style. The first American in 22 years to win the overall World Cup title.