Pennsylvania - School-Age
Pennsylvania
2nd State (December 12, 1787), the northeast U.S.
State Abbreviation: PA
Capital: Harrisburg
Origin of name: It means Penn's Woodland. Named in honor of Admiral Sir. William Penn, father of William Penn.
Motto: Virtue, Liberty, Independence
Nickname: Keystone State (During colonial times Pennsylvania was the middle colony of the original 13 colonies. There are six states above it and six states below it.)
Pennsylvania State Symbols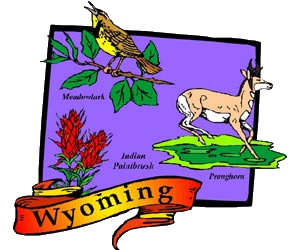 Things to Know
Four major Indian groups occupied Pennsylvania at the time of European arrival: the Delaware , the Susquehanna, the Shawnee, and various segments of the Iroquois Confederacy. Swedes (1643), Dutch (1647), and others were the first European settlers. The English seized control of the region in 1664, and in 1681 King Charles II of England signed a charter giving the region to William Penn. Under Penn's guidance a Quaker colony was established in 1682, based on government by popular will and religious tolerance.
Philadelphia was the seat of the federal government almost continuously from 1776 to 1800; there the Declaration of Independence was signed in 1776 and the U.S. Constitution drawn up in 1787.
Crayola Crayons are made in Easton, PA.
The Amish , the Mennonites, the Brethren, and the other "Plain People" of the Pennsylvania Dutch Country.
Common Trees of Pennsylvania
This site offers information on every type of tree found in Pennsylvania.
Major Rivers: Allegheny River, Susquehanna River, Delaware River, Ohio River.
Famous Pennsylvanians
William Penn (1644-1718), Founder of Pennsylvania
John Harris (1673-1748), owner Harris ferry, renamed Harrisburg, Pennsylvania's capital city.
Benjamin Franklin (1706-1790), one of the Founding Fathers of the United States and an inventor.
Joseph Priestley (1733-1804). He was called the "Father of Modern Chemistry."
Betsy Ross (1752-1836). She was reported to have made the first American Flag.
James Buchanan (1791-1868), the 15th president of the United States.
Printable fact sheet on President James Buchanan provides you with photos and personal information.
Louisa May Alcott (1832-1888), novelist. Author, she wrote Little Women.
Milton S. Hershey (1857-1945), Businessman, he founded the Hershey Chocolate Company and the town Hershey, Pennsylvania
Frank Lloyd Wright (1867-1959), Architect.
Carl E. Stotz (1910–1992), founder of Little League Baseball.